KNOXVILLE, Tenn. (WATE) — One of the most costly scams reported to the Federal Trade Commission is the romance scam. In the most recent reporting period, the Federal Trade Commission reports romance scams reached a record $304 million in losses, up 50% from the previous year.
An East Tennessee woman has lost $83,000 in a romance scam. She was corresponding with a man going by the name Mark Crocker last year. He claimed to have made $25 million buying gold in Australia. He desperately needed money to pay off a debt. He even claimed law enforcement was after him. The woman eventually gave up contacting the man after losing more than $83k. It seems that romance scams are becoming more common.
Online dating scams
An East Tennessee woman who lost $83 000 in a crypto romance scam isn't alone. A similar scam in China caused a woman to lose more than $100 000. The victim was lured into believing that she was investing in cryptocurrency when, in fact, she was being cheated. The scam involved dating apps, but instead of targeting older adults, these scammers target millennials.
When a romance scammer asks for money from a potential romance scam victim, the first thing to do is block all contact. It may be the work of a scam artist to pose as a building engineer or engage in a project outside the U.S., but the fact remains that the scam artist may use your personal information for other purposes, such as depositing the money into a fake account or committing fraud. If you have been deceived by an online scammer, it's essential that you report the scam to the FBI Internet Crime Complaint Center.
The number of people who fall victim to this scam continues to rise. In 2017, alone, more than 56,000 romance scam victims reported losing over $547 million dollars. In the same year, the FBI's Oregon office issued a warning against cryptocurrency dating scams, which were a new form of cybercrime.
This scam involves using a fake dating profile to connect with a potential victim. The scammer uses military jargon to make you believe they're serious and legitimate. Then they ask for money, often asking for money for military expenses. Once the victim has given the money, the scammer disappears. While some scammers use a more subtle approach, it's vital to be discerning about online behavior. By knowing how to spot the signs of a scam, you'll avoid falling victim to this scam.
Love bombing
In a recent report, the FBI revealed that romance scams are becoming more prevalent. In the first half of 2019, the number of reported romance scams increased by more than ninety percent. In the second half, the number of reported romance scams increased by nearly half, to approximately three million victims. The median dollar loss per victim was nearly $2,500, over ten times the amount lost in the previous year.
Elder abuse
When an elderly woman falls victim to a romance scam, she's not alone. Many seniors are single and poor, and they are vulnerable targets. Fortunately, local law enforcement is taking a closer look at this type of abuse. In Tennessee, one East Tennessean lost $83K in just one scam. Local law enforcement agencies are also investigating romance scams as a form of elder abuse.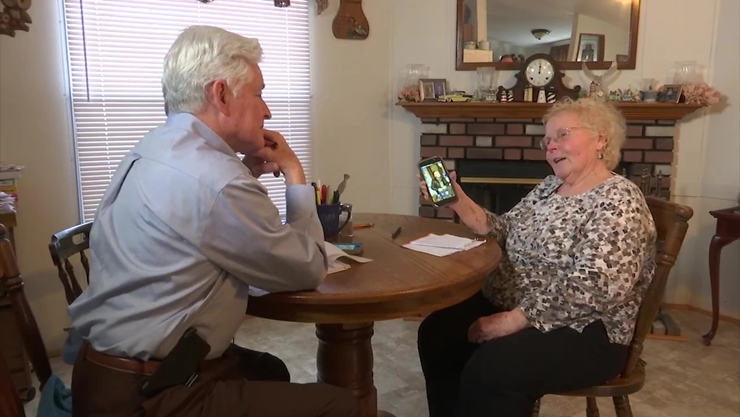 An East Tennessee woman lost $83,000 in a romance scam. She began corresponding with a man who claimed to have made $25 million buying gold in Australia. He said he needed her money and that law enforcement was after him. She believed him, but eventually realized that he was an elder abuser and lost the money. The scammer has been hiding his identity for over a year.
According to the Federal Trade Commission, romance scams are the most costly frauds. In the past year, romance scams cost $304 million. That's up 50% from the previous year. As a result, they often take months to grow. In the case of the East Tennessee woman, the scam was nearly able to convince her to sell her house.
Cost of romance scams
According to the Better Business Bureau, people lost more than $143 million to romance scams last year. Many consumers don't report them when they happen because they are embarrassed. However, the FTC has made it easier to recognize a scam by reporting it when you see it. The following are some tips to avoid falling victim to a romance scam.
Scammers use social media and dating apps to lure victims. They may even lift photographs from the real person to make an attractive profile. While it may take some time to win over a potential love interest, it can pay off if the romance doesn't pan out. On average, people lost over $2,600 each year to romance scams. Never send money, gifts, or other financial transactions to a stranger on social media.
The Better Business Bureau reports that three major romance scams occurred in Knoxville in the past year. One victim lost $10,000 as a result of a romance scam that began with a flirtatious conversation on LinkedIn. Another scam, which involves an online retail site, involves purchasing gifts online and asking the recipient for personal information. To avoid falling victim to a romance scam, be sure to verify the website's legitimacy and contact information.
Protect yourself
Romance scams are becoming more common as more people are using social media to meet new people. But the convenience of these apps has a price. Many of these scams involve fake profiles designed to con unsuspecting victims into sending money to people they don't know. The victims of these scams are elderly and usually have nice nest eggs and are dealing with the loss of a loved one.
If you've been a victim of romance scams, don't let them steal your money! There's an online center for reporting romance scams. Or you can call your local FBI field office to report a scam. Either way, they will be happy to help.