Video-Dating In an era of restrictive coronavirus lockdowns, dating is more complicated than ever. As social distancing and support bubbles kick in, a wealth of entertainment has emerged to keep young singles sane.
Thankfully, dating apps have also been a lifeline for stranded singles, introducing new video features during lockdowns to help them meet others from home. Some of these video-dating options are even helping to keep a little romance alive as the COVID-19 pandemic continues its march on the world.
PlayerTwo
In the age of digital dating, finding love amidst a sea of competitors is a real thing. The most common way to do it is through video-dating apps like Ditto and PlayerTwo.
PlayerTwo, launched last year, is designed to match gamers with a similar gaming style. The app allows users to create profiles and specify their favorite games, platforms, and types of gamers they are. Once matched, two users can chat and play games together.
San Fernando Valley filmmaker Sebastian Slaughter is behind PlayerTwo, which he bootstrapped himself. He explains that video games are an excellent way for gamers to socialize with their friends or meet new people, and he wanted to make a site where they could do just that.
One of the more unique features of PlayerTwo is its community feature, which combines gaming and streaming into a Facebook-style feed. Gamers can post about their games, like other users' videos, and comment on them.
The app also uses AI to detect nudity or harmful images, such as swastikas. A user's account is then banned if the app finds they are engaging in any of these activities.
Ultimately, it's up to you and your loved ones to decide if video dating is for you. While it can be a fun way to connect with others, it can also feel unsafe, as anyone in the wrong place at the wrong time can potentially harm you.
It's a good idea to be cautious when using any app, but the best ones are designed with your safety in mind. This includes creating a solid profile, showing off your best photos, and using hashtags to attract attention.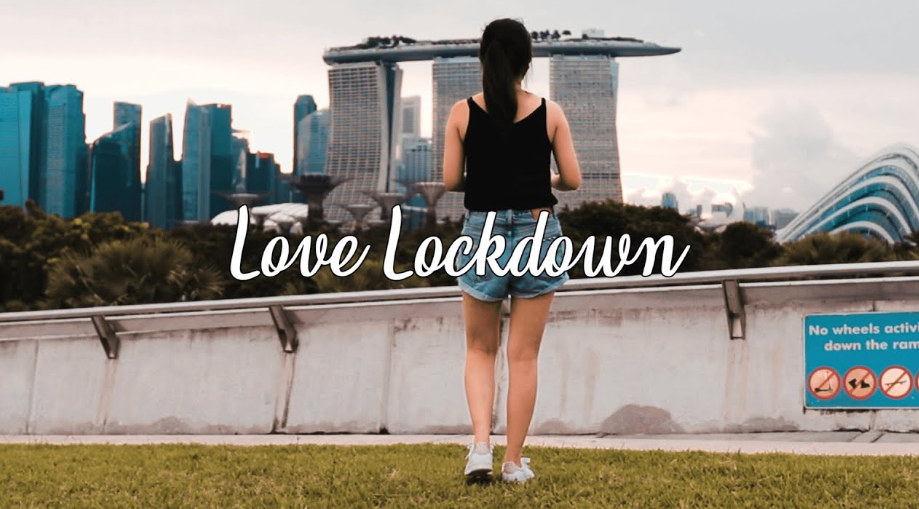 SKYN Condoms sex and intimacy expert Gigi Engle
Gigi Engle is a certified sex coach, pleasure-based sex educator, and psychotherapist in training. She is the sex and intimacy expert for SKYN Condoms, a leading condom brand specializing in non-latex prophylactics. Her work has been published in numerous publications, including BRIDES, Marie Claire, Elle Magazine, Teen Vogue, Glamour, and Women's Health, and her articles have been shared over 50 million times.
She is also the founder of Gigi's Guide, a website and resource for sexually active adults. She has been featured on several podcasts and sex blogs, and her sex tips have been shared over 150 million times.
As a certified sex coach and sex and intimacy expert, she helps people create an authentic headspace for better sexual health. She has a passion for pleasure-based sex education and GSRD relationships. She believes a sex mindset can help you access more pleasure at any age.
Her sex and intimacy coaching services include a personalized plan to help you improve your sexual health, build healthier relationships, and increase confidence. She also teaches online classes and workshops on a variety of topics.
In a world of stress and anxiety, it's no surprise that intimacy is often the go-to coping mechanism. But that doesn't mean it shouldn't be a fun and exciting experience.
One way to ensure a more enjoyable and intimate experience is to discuss your wants and needs before having sex. Whether you are looking to have sex with your partner or alone, this conversation will help you get a sense of what you want and how to achieve it.
SKYN Polyisoprene Lubricated Condoms are made from a revolutionary material called Skynfeel, which offers a natural feeling for a skin-to-skin sensation and extraordinary sensitivity. Its elasticity allows it to stretch and conform to your body, making it comfortable. It's also free of natural rubber latex, which can cause allergic reactions in some people.
Global Dating Insights editor Dominic Whitlock
During a lockdown, the dating world embraced video dating in a big way. This was partly because singles had so much time on their hands, says Dominic Whitlock, editor of Global Dating Insights.
Before the pandemic, he says there was a lot of skepticism about video dating, and only a few apps were experimenting with the technology. But once everyone was working from home, being forced to speak to their colleagues on Zoom or play virtual games with friends gave singles the confidence to try a virtual date and realize it's not as awkward as they first feared Platform Phoenix.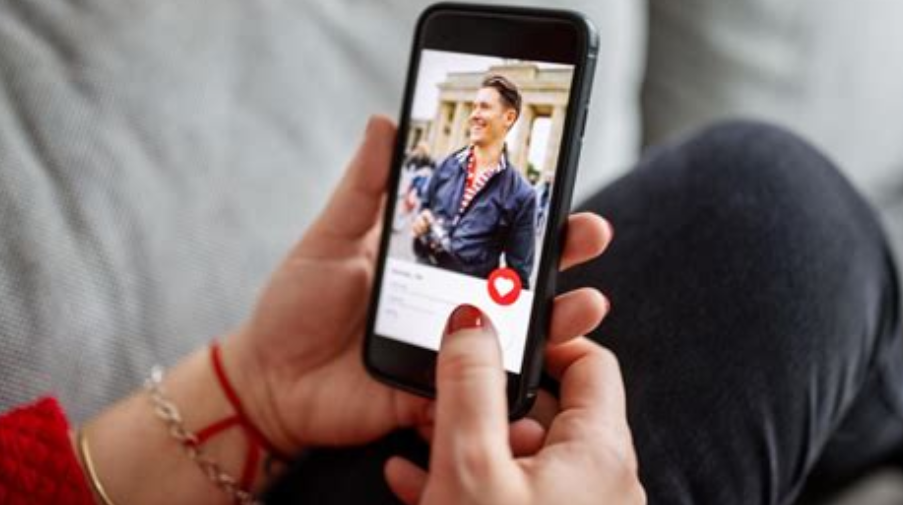 A survey by Hinge found that more than half of singles plan to continue video dating post-pandemic. This is because it offers a stress-free way to gauge compatibility before going for that awkward first drink.
"I think we are at the point where it is here to stay," says Nasan Nasan, the executive director of Match Group, which owns dating platforms including Tinder and Plenty of Fish. He suggests that it may even be part of a screening process before people meet for the first time in real life.
According to Dr. Helen Fisher, an advisor to Match Group, this is a sign that people are increasingly looking for long-term relationships instead of casual hookups. It's also a sign that millennials are experiencing swiping fatigue and are seeking more meaningful connections, she adds.
Whitlock notes that it will be a while before most daters can enjoy a full-fledged video date in the new normal, but it's possible to imagine. He sees a future where people can put on a headset and have a virtual date with someone as if they were sitting next to them.
New York City resident Stephanie Manns
In a world where swiping for love has become a thing of the past, lockdowns are the perfect opportunity for people to reclaim a sense of self and their dating lives. According to Dr. Helen Fisher, a dating and relationship expert at Match Group, this could be an opportunity to focus on the facets of relationships and build trust that may have been lost during digital connection.
One of the first people to look at this new phenomenon is Scottish singer-songwriter Stephanie Manns, who's already garnered some impressive accolades, including a trip to Nashville and the recording of her second album in Zach Brown's Southern Ground studio. She's also a co-producer of the New York Artists Collective and a regular performer in her native New York City.
Among her, more memorable songs is the album's lead single, Vincent Black Magic, which blends a dash of country, a touch of folk, and a good amount of pop to create a catchy tune that will surely get your blood pumping. There's a reason that this track is one of the most played on Spotify, as it genuinely captures the imagination and makes you want to take a closer look at the rest of the album.
Despite being a little long in the tooth, Come Closer is still a pretty sweet release that will undoubtedly have you tapping your feet. It's well-produced and features some high points, from the song's naming convention to its impressive visual impact. As such, it's a worthy contender for best album of the year.
Video-Dating