Cybercriminals are using online dating sites to lure victims into dating scams. These sophisticated operations are conducted by criminal gangs. They target older people and use fake profiles. It is important to protect yourself against them by following these few tips. Never meet someone in person before having a video chat or phone conversation.
Online dating sites are used by cybercriminals to trick victims
An FBI public service announcement warns against the growing use of online dating sites by cybercriminals. In the past, money-laundering groups have recruited individuals through online dating sites. Today, they typically use different tactics. Many victims are duped into sending money to a fraudulent account in return for fictitious goods or services. One way to protect yourself from these criminals is to perform a reverse image search on the person's profile.
Online dating sites are frequently used by cybercriminals to test stolen credit cards, which they then use to purchase physical and virtual goods. Often, the fraudsters download third-party applications that will ask you to give them access to your phone's stored contacts or address book. This information could lead to identity theft and even robbery. These dating scammers may use your personal information to trick you into giving them personal details or even credit card numbers.
Another popular scam is known as "catfishing." The scammer uses a scripted story to trick the victim into sending money, purchasing items, or providing personal information. Using stolen images from social networking sites, they can fool women into believing they're talking to a soldier in Afghanistan or a divorced English civil engineer living in the US. They can make their stories sound so convincing that they seem plausible.
These are sophisticated operations conducted by criminal gangs
Most romance scams originate in the Philippines, Russia, or West Africa. They may be run by sophisticated organizations that use call center software and pay the crooks by the hour. These crooks follow scripts and typically attempt to defraud multiple victims at once. They also keep in constant contact with their targets, sometimes for years and use a variety of deception techniques to lure their victims into falling for their scams.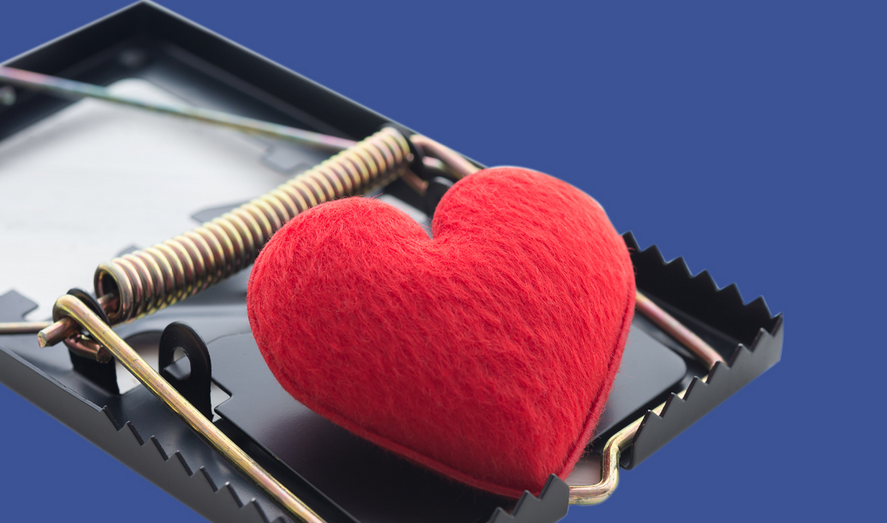 The latest case involved the conviction of a Nigerian man who ran a number of romance scams. The gang members bought luxury vehicles with the proceeds of their crimes. The IGF CTF, a collaboration of 14 member countries, is working to combat the global threat of cyber enabled financial crime. The suspects are believed to be key players in a global crime syndicate and responsible for the millions of dollars lost every year to romance scams.
A typical romance scam involves a criminal adopting a fake online identity to gain the trust of their victim. Typically, the scammer creates a profile on a dating website, exploiting information posted by potential targets. Once the criminal gains the trust of their target, they will begin to ask for money. They may claim an emergency need for money or even make plans to meet in person.
They target older people
Older people are at risk of falling victim to romantic scams as they are particularly susceptible to them. Because they are often more trusting, older people may not be as alert to red flags as younger people. Younger people can look out for these red flags and help older relatives avoid falling victim to these scams.
In some cases, the victims of romance scams are contacted on dating apps or social media sites to convince them to send money. The scammers use publicly available information to "hook" their targets and ask for money in the form of gift cards, travel expenses, or healthcare costs. If the victim is able to get into the scam, they may then receive the money from a fake account or send it via wire transfer.
They use fake profiles
To make their victims fall prey to a romance scam, romance scammers will create a fake profile with stolen photos or stolen information. These people will pose as successful and talented individuals and use these photos to lure their victims into a relationship. Typical scammers will post fake photos of themselves in a magazine or on social media, and their profiles will contain discrepancies.
Many romantic scams start with harmless chats on social media or dating sites. Often they claim to be US citizens working abroad, or under some other similar pretext. When using a dating service, make sure the site you use meets strict community standards and requires users to provide a real identity. Using false information can make you unsuitable or completely ruin a date. Consider what information you should provide as accurate and what should be omitted.
A simple reverse image search can help you spot a fake profile. Fake profiles typically have links to scamming webcam sites, fake dating communities, and private pictures. If you click on these links, you could be downloading a virus. Avoid falling for romance scams by staying safe and seeking help. When you spot a fake profile, contact the dating site or social network immediately.
They use webcams
One of the most common ways romance scammers take advantage of online dating is by using Webcams to record illicit footage. Scammers spend weeks inside Webcam chat rooms to record footage. The person being recorded has no idea they're talking to a scammer. Scammers often obtain photographs of unsuspecting people through email or internet searches. These fake profiles are then used by scammers to gain access to the person's personal information and contact details.
Always be wary of scammers who claim to be from your country or engaged in a project outside the U.S. Often, these scam artists ask for money for a medical emergency or an unexpected legal bill. Never send money to a stranger and never provide bank account information. Money transfers are hard to trace and money laundering is illegal. If you suspect you're the victim of a romance scam, stop all contact with them and contact the FBI's Internet Crime Complaint Center to report them.
Another type of romance scam involves impersonating military personnel. Scammers impersonate members of the American military to gain their trust and admiration. Scammers use the military's public relations department to post information about their soldiers without mentioning their families. The images they use are often stolen from military websites. These scammers are part of organized internet crime groups, often based out of Ghana or Nigeria. In the movie Nine Perfect Strangers, a character loses thousands of dollars to a romance scammer.
They prey on feelings
The scammers of romance scams prey on the vulnerable emotions of vulnerable people. They use popular dating sites or social media sites to lure people to their fake profiles, enticing them with false promises. In most cases, the goal of scammers is to steal money from their victims, leaving them with nothing but an empty bank account.  Victims of these scams can lose hundreds of thousands of dollars, including their life savings. One such victim, Joyce, lost over $200,000 to an online romance scam. She was duped into sending a fake profile and money through email and text messages. She lost everything, including half of her retirement savings and two loans. The online romance scam that Joyce fell victim to has a few warning signs that could save you from becoming a victim of it.
Romance scammers often use stolen photos. They may pose as building contractors or even professionals in other fields. They may even ask for money to cover up an unexpected legal fee or medical emergency. They may also use your bank account information to deposit money or carry out other schemes. If you suspect that you are a victim of a romance scam, cut off all communication. If your feelings for the person have already developed, file a complaint with the FBI's Internet Crime Complaint Center.
The psychological effects of romance scams are often hard to recognize
Moreover, victims may feel more lonely than before. Studies show that people tend to hide their negative sides. This may explain the high number of educated victims who fell victim to these scams. The victims are also less likely to make friends online, which means more vulnerable targets for romance scams. If you want to avoid becoming a victim, make sure you have read the warning signs of a romance scam before you get involved. Stay safe!