The statistics are sobering: Americans lost $547 million in 2021 as a result of romance scams. That's more than six times as much as in 2017. Earlier this year, Netflix aired a documentary called The Tinder Swindler, which focused on one such scam artist. Simon Leviev, a convicted fraudster, has also said that more victims fall victim to romance scams than ever before.
What is a Romance Scams?
The online dating romance scams, also known as a sweethearts scam, is a common form of advance fee fraud. The criminals behind the scams use stolen photographs and fake identities to attract victims to their online profiles and extort large amounts of money. Sadly, more women than men are victims of this type of scam.
A study by Stanford University has identified a link between the psychological characteristics of victims and the romance scams perpetrated online. People who are more educated are less likely to fall victim to romance scams, but higher education does not prevent people from becoming victims. Unfortunately, overconfidence also makes people vulnerable to romance scams. This is why it is important to educate yourself before dating someone online. Listed below are some tips to avoid becoming a victim of online dating romance scams.
Psychological factors that contribute to the risk of online dating romance scams include romantic beliefs and idealized relationships. While many psychological factors do not influence the risk of becoming a victim of a scam. Female victims with higher levels of neuroticism and openness have higher risk of falling victim to a scam. They also have higher rates of emotional distress than their male counterparts, which may be a reason why many victims are female.
Romance Scams Reports Rose Year Over Year In 2021
Scammers use a variety of methods to lure victims into paying them money. Some scammers create believable stories to entice victims to part with money. They may claim to have an urgent financial need, such as an ill child. Others may try to obtain important data from victims. People often send money to the wrong people in the hopes that they are helping the real victim. The FBI warns that any American could fall victim to these scams.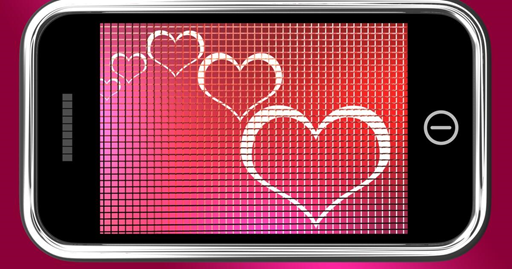 In the past five years, romance scams have cost victims over $1.3 billion in losses This trend was evident among all age groups, with the highest increase occurring among people aged 18 to 29. Overall, a romance scam victim lost $9,000 on average, compared to just under $750 in those ages 30-49. The most common method of payment was gift cards, and more than a third of victims were contacted through social media.
A recent report by the Federal Trade Commission found that the number of victims of romance scams has reached an all-time high. Vicki, a widow, met a man she met through a Facebook game. Vicki, who had never met her husband, developed feelings for the stranger despite the fact that he had already lost his job. The scammer cheated her of more than $600,000.
According to the report, romance scammers spent months getting to know their victims. They try to obtain as much personal information as they can so they can use it in scamming them. As a result, victims suffered a loss of more than $547 million in 2021, more than double the loss of the previous year. Many victims reported using gift cards or cryptocurrency to make their payments. The losses were reported by the US Federal Trade Commission.
The number of victims of romance scams is growing by the day. As of 2021, more than 24,000 Americans according to the Federal Trade Commission's Consumer Sentinel Network. The vast majority of romance scams go unreported, however, and the numbers are even higher than the previous year. In fact, many victims are embarrassed and are reluctant to report these scams.
The FTC found that cryptocurrency was a growing trend in romance scams. In 2021, cryptocurrency payments accounted for $139 million of the losses. That was five times higher than the losses reported in 2020 and 25 times higher than in 2019. One of the most common methods of payment used by scammers was gift cards. One-in-four victims reported paying for their romantic encounters with gift cards.
The increase in romance scams coincides with an epidemic of social isolation and increased reliance on technology. On social networking sites, such as Tinder, the number of messages sent per day increased by 32% over the previous year. And scammers are increasingly using fake online profiles and photos. Some romance scammers even go as far as to make excuses for not meeting in person. They may pose as military personnel or offshore oil rig workers to entice victims into sending them money.
The most common age group targeted by scammers is 18-29 years old
The most common age group to be targeted is 18-29, although older individuals can also fall victim. Generally, victims report losing at least $1,500. Increasingly, victims are choosing to pay with cryptocurrency. In a 2018 report from the Federal Trade Commission, a majority of romance scam victims used cryptocurrency as their payment method.
While cryptocurrency remains a popular way to send money, it's far less safe than traditional bank accounts. Many romance scam victims use payment apps or services to pay for a relationship. And while a reloadable gift card may be an appealing way to pay for a date, it's best to avoid sending any money through them.
According to the report, the number of romance scam victims rose across age groups in 2021. Between 2017 and 2021, the number of victims aged 18 to 29 increased by more than ten times.. For a more accurate estimate of the total cost of romance scams, check out the FTC website.
Overall, romance scam victims aged 18 to 29 years reported a larger number of romance scams than their older counterparts. Older Americans are not immune to the shams, as the number of reports of romance scams in this age group increased by more than tenfold between 2017 and 2021.
In 2021, there were 24,000 reported romance scam losses. These figures are rising dramatically. In the next five years, the FTC estimates that romance scams will cost $547 million, a record increase from $297 million in 2017 and $202 million in 2021. The numbers are even higher if you include reports of identity theft and coronavirus scams.
Financial institutions should ensure their employees are knowledgeable about romance scams and how to report it if they are victims. The campaign "Dating or Defrauding?" includes resources that can help people stay informed about romance scams and report them when they become a victim. Resources include brochures, articles, videos, and red flags. If you have any doubts, contact the FTC or your financial institution. They will be able to help you and minimize the risk of romance scams.
Warning signs of a romance scam
When someone asks for money, they're usually trying to get a victim's trust. These scammers use bogus stories about hardship to make people believe that they're looking for money to help them pay bills. The scammer will then ask for cash, preloaded gift cards, or money orders. Never send any of these to a stranger.
If you're unsure if your contact is a scammer, you can search for specific words or phrases on their website. If you find a person who looks like they're from a dating website, try to reverse the search to see if their photos are stolen from somewhere. The easiest way to tell if a person is a scammer is if they have a model-quality photo. Scammers can be extremely convincing and fall for their victims very quickly.
One of the first giveaways of a romance scammer is their background. Fakers often pose as someone who is stationed abroad to create a reason for why they can't meet in person. Some common stories include:
They're working on an oil rig.
They're in the military and/or deployed overseas.
They're a doctor in an international organization.
They're working on a construction project outside the U.S.
Since their story is so interesting, be sure to keep a close eye on any inconsistencies in it.
Their profile seems too good to be true. A legitimate dating profile usually has plenty of photos of the person in different situations, with one or two that show the person's whole body, not just part of their face. The individual might also include links to their Instagram or Facebook accounts. In contrast, a dating profile might be fake if the person doesn't list any details. Or maybe their interests and hobbies just about exactly match yours — the similarities might be too good to be true.
In Conclusion
When you know how to report a dating scammer, it can be empowering. Many times, victims who report a scam feel a sense of relief after notifying authorities. Not only can it help with their personal circumstance, it can also prevent people from falling victim to the romance scammer in the future. Once you report a suspected scam, your financial institution will work with you on the next steps you can take to protect yourself and your loved ones.